Member Hours:
Monday – Friday: 5am – 10pm
Saturday & Sunday: 5am – 8pm
Staffed Hours:
Monday – Thursday: 10am – 7pm
Friday and Saturday: 9am – 1pm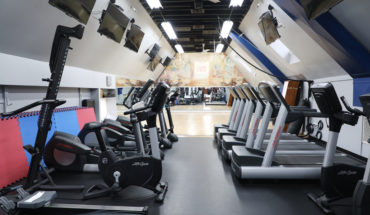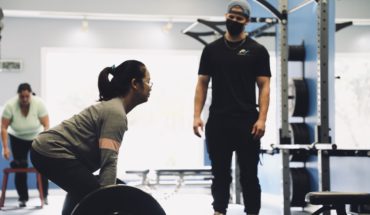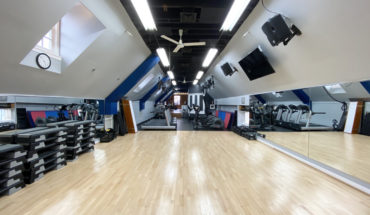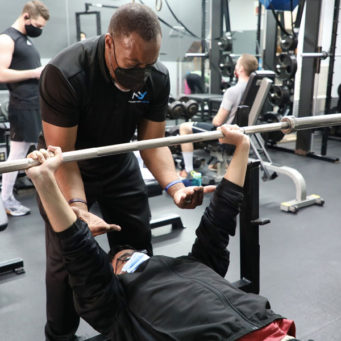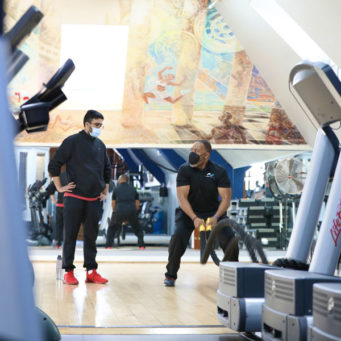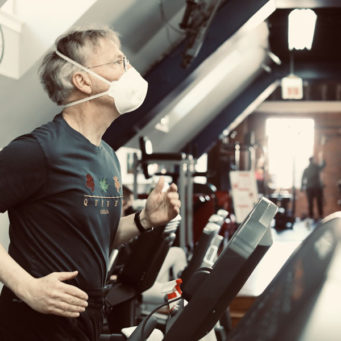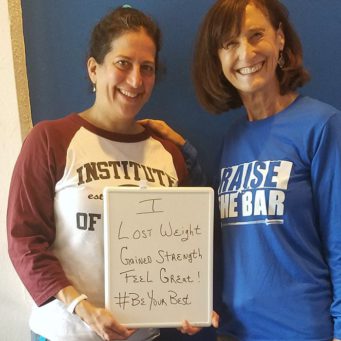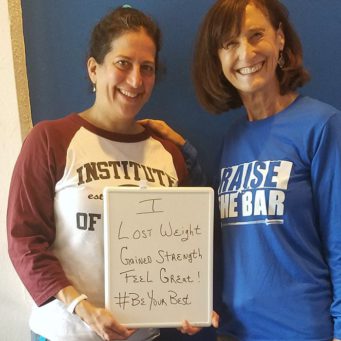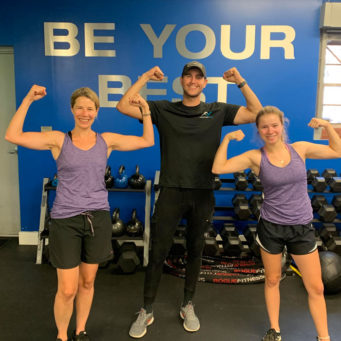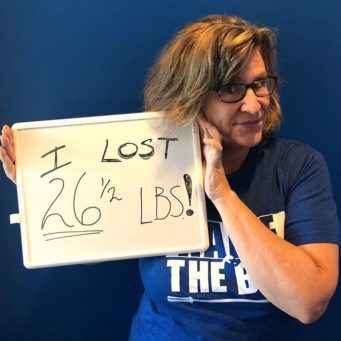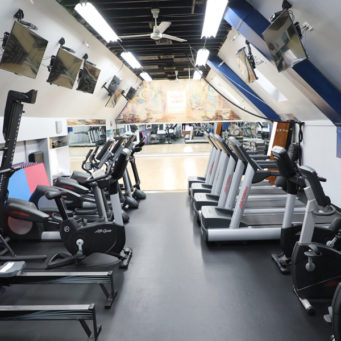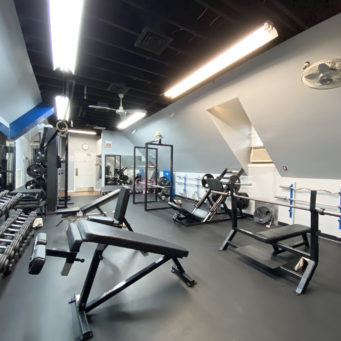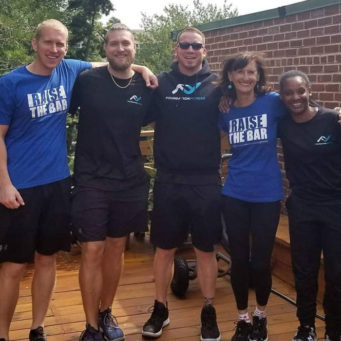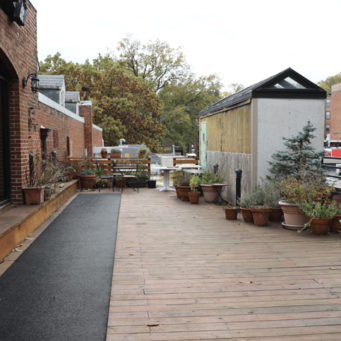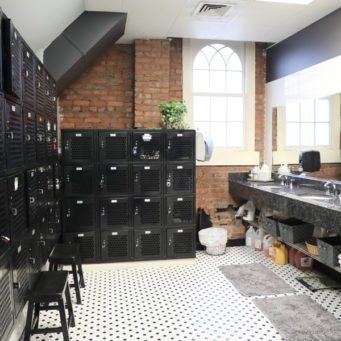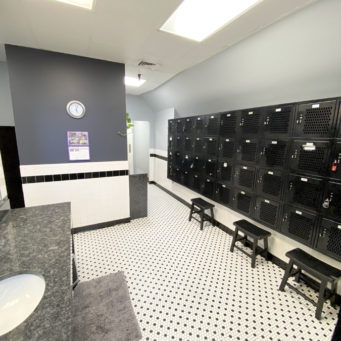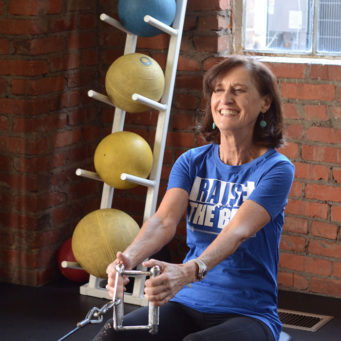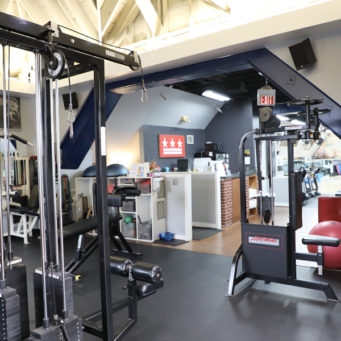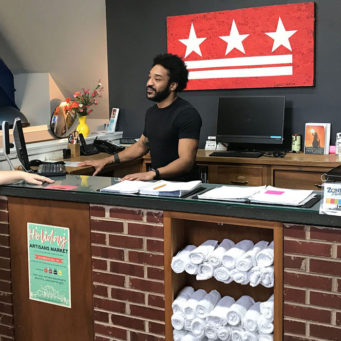 HERO, BUDDY, STUDENT, SENIOR
SPECIAL MEMBERSHIP PLANS FOR MILITARY VETS, STUDENTS AND SENIORS.
$87
/monthly
*With discount applied*
12 MONTH MEMBERSHIP
12 MONTH AGREEMENT THAT IS PAID ON A MONTHLY BASIS.
$87
/monthly
*With discount applied*
ADULT MTM MEMBERSHIP
MONTHLY MEMBERSHIP WITH NO LONG TERM COMMITMENT.
$97
/monthly
*With discount applied*
Adorable and friendly little attic gym with amazing trainers! Came here years ago when I was traveling and now back again as a permanent resident. So excited to get back in shape!

Ying Zhou (Julie)
15:49 15 Mar 23
Your friendly neighborhood gym!Me and my husband joined after moving to DC and totally love it. The staff is great and know you by name. There are classes and lots of training equipment.

Susanne Langkau
23:59 08 Mar 23
Great gym, very nice and helpful staff.

Eldad Shulman
23:58 08 Mar 23
Very friendly staff and and clean environment, many options for excercise equipment and tools. I really like the open space next to the cardio machines that's available outside of any scheduled class. Definitely recommend!!

Ana Rodriguez
23:37 03 Mar 23
This gym is a gem!The environment, people and staff are so positive, pleasant and encouraging. All of the equipment is clean and well maintained.Also, love the fact that it's a small, non commercialized space to workout. If you find regular gyms stressful, or unwelcoming, try Foundation Fitness Cleveland Park - you'll love it.

Alexandria
23:14 02 Mar 23
Great staff, clean facilities, has a everything you need for a community gym!

Sophia Solano
12:52 01 Mar 23
Very nice gym! The gym is very well maintained and not too crowded. I'm addition, everyone appears to be super friendly and willing to help you out. Would definitely recommend this gym!

Roither Gonzales
22:02 28 Feb 23
Great neighborhood gym and helpful staff!

Kevin Green
16:56 23 Feb 23
I was concerned about the small size of the gym, but I've never had to wait for any of the equipment I needed to use.

Jason Sousa
02:40 16 Feb 23
One of the best gyms ever - mostly because the trainers are so positive, kind, and motivating. Every Thursday there's a "ladies who lift" club which is awesome and I highly recommend it for lifters of all levels. The Monday yoga class is really good as well. Join this gym, you won't regret it!

Avni Solanki
02:14 16 Feb 23
Great gym with nice staff. Coach Tony is a.really nice guy. I do wish he would eat healthier than subway with all that sugar in the bread. The gym is 30 years old you can can tell. The equipment is old school. With exposed brick and wooden rafters, it seems like the boxing gym from an old movie. $100-110/month is more expensive than corporate options like WSC but this is more of a neighborhood gym. I like that there are a lot of trainers and they keep an eye on people....including the teens (kids) working out. The staff seems to really know the clients and to ask how they are doing.

J Foodgeek
22:44 06 Feb 23
Great boutique gym. Everything you could need at a fair price. The staff is very friendly and welcoming. Wonderfully convenient location right next to the Cleveland Park metro.

Paddy Ryan
18:19 05 Feb 23
Tony & Jenee are exceptional

Vibes X Vision
19:42 16 Jan 23
Great facilities and friendly staff!

Hadiyah Chowdhury
16:54 13 Jan 23

Caleb Jordan
23:10 10 Jan 23
Nice facilities with good variety of machines. It was easy to sign up and staff are great!

Price Fisher
22:27 09 Jan 23
Amazing friendly trainers and clean space!

Jennifer Ye
20:19 04 Jan 23
Recently joined and love the fitness classes and community feel of the gym - staff are super friendly too!

Astrid Breuer
20:03 22 Dec 22
So clean and friendly, awesome!!!

Nick Drozdiak
20:01 20 Dec 22
Super excited to join here! Well laid out and great mix of weigh lifting options!

lauren mcnamara
17:37 06 Dec 22
Nice space. Friendly staff. High quality equipment.

Summer Kriegshauser
00:29 29 Nov 22
Really nice neighborhood gym with superfriendly and helpful staff! It has all the equipment you need for cardio and workout and you also have the option to join classes. Definitely recommendable!

Bich Thu Ngo Thi
21:46 24 Nov 22
Great neighborhood gym! This is not one of the usual big chain gyms. What you can enjoy instead is a small, but beautiful and clean "family gym" with a nice atmosphere, a friendly and competent staff and all the equipment you need for your workout. It is also conveniently located right near Cleveland Park Metro Station.

Martin Grossheim
21:38 24 Nov 22
This place is a gem. Clean, good equipment, pleasant atmosphere, good-natured clientele, and the kindest most encouraging staff I've ever encountered at a fitness center. They know their stuff, and they want to empower you to know your stuff. It's pretty great. If you find gyms stressful intimidating unwelcoming upsetting, try this place - it might just change your mind 🙂

Pamela Collins
01:37 18 Nov 22
Great local gym. It's nice to go somewhere where people know each other's names!

Keira Fitzgerald
21:22 16 Nov 22
Awesome gym!! They have a great equipment and an outdoor area

Sophia Shepard
15:46 16 Nov 22
Great neighborhood gym! If you're used to big chain gyms you'll find it a bit small, but it's got everything you need from free weights, to cardio equipment, to battle ropes, punching bag, many classes per week, and more. Great staff and clean facility!

Norman Breuer
21:36 08 Nov 22
love this gym - been going off and on since around 2011. for awhile I tried a bargain basement gold's membership but I came back to ff for the location and the staff. imani, jenee, and eric are so friendly and have been there for years - it feels like home. also, i love how the classes are geared to all ages and levels - very welcoming, supportive/non-competitive vibe, but still challenging! the cardio area is small but it is rare that a machine isn't available, the weights area is much more spacious. i work late and appreciate the expanded hours. i think you can rent a small locker.note — if you have mobility issues call ahead — the front entrance is not wheelchair accessible, and you have to walk up a flight of stairs since they are on the second floor.

Stephanie Ross
14:11 03 Nov 22
Great gym in a convenient location with helpful staff!

Great gym with great facilities. Awesome small local gym that provides you with a range of both cardio and weights. Have just moved here and gives me everything I need

Iain MacGillivray
21:08 17 Oct 22
Wonderful well-maintained neighborhood fitness facility, with a wide array of cardio equipment, weights and machines. Attentive and professional staff of trainers ready to guide and advise members. A full calendar of monthly classes at no additional charge that includes yoga, aerobics, Pilates, muscle fitness and even line dancing. Convenient location at Cleveland Park Metro Station. Well worth the membership fee.

Neil Berger
23:52 14 Oct 22
Staff is incredibly friendly, helpful, and professional. Facilities are clean and organized. Could not be happier with my experience at Foundation Fitness.

Justin Nortey
21:15 18 Sep 22
A great neighborhood gym with a wonderful staff. Imani is a terrific and an engaging trainer - I've been working with her for over a year! The after hours access and overall clean facility makes this gym stand out from all the rest.

Jennifer Duong
21:45 09 Sep 22
Small neighborhood gym with a huge heart! Great staff and super trainer Imani Brooks will encourage and motivate you to better health❤️ They know your name! No super fancy high tech equipment-but everything you need. I have been a member for many years and plan to continue.

Knitting Kitty
20:45 08 Sep 22
Beside being a fantastic location - there aren't many boutique gyms in Cleveland Park, this foundation fitness has everything you'd need for free weight and cardio training. I've been going for a couple hours six days a week for some odd eight months and the staff are always incredibly friendly, and they'll always help you out if you've got questions or concerns. The staff do one on one PT pretty regularly and from what I've seen they all understand it quite well. Generally it was a wonderful experience, other gymgoers are all friendly and helpful and it was just a very comfortable environment.

Gareth Meikle
17:10 09 Aug 22
Join the #BEYOURBEST Movement at Cleveland Park's Neighborhood Gym!